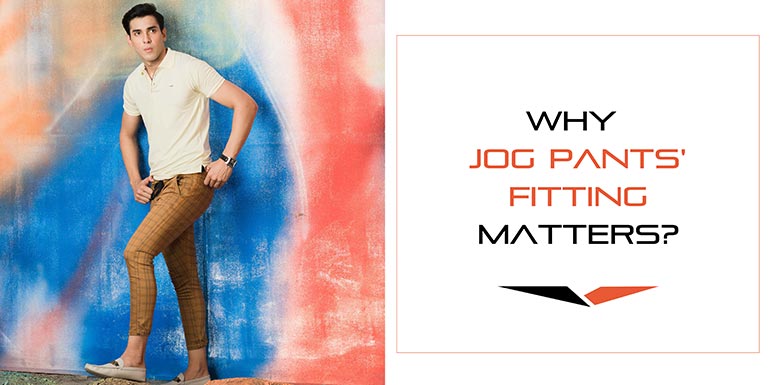 If you like to keep yourself updated with the up-and-coming trends in men's fashion, you might already be aware of jogger pants and may have even invested in a tiny collection of those for your wardrobe. Traditionally considered sports pants, manufactured for workouts and athleisure purposes, jog pants have found their way into the mainstream and are now worn and styled in many different ways to fit the look of different occasions easily. 
In a way, jog pants are one of the best pieces of clothing in men's wardrobe, invented by Emile Camuset for the purpose of comfortable and flexible sportswear. 
Camuset was a French fashion designer and founder of the sports company "Le Coq Sportif". An enthusiastic runner, he got exhausted from having to run while wearing clothes not even created for sports. This gave him the idea of experimenting with different fabrics and styles of clothing that would make his runs a lot more comfy and a lot less tiring, and this led to the invention of what we know as jog pants today. 
Originally considered sweatpants, joggers come with an elastic waistband with ankles kept close to the bottom with elastic too, fitting closely. They're lightweight, comfortable, and a perfect smart-casual choice on the days you don't want to wear your chino pants.
Born more than a century ago, around 1920, jog pants have now become the ultimate choice in men's wardrobe that extended a lot further than just sportswear. Consider this our guide to the different kinds of jog pants and how you need to find the right fit for them to be pulled off properly.
Kinds of Jog Pants
Sports Joggers
Sports jogs are the first thing that anyone thinks of when you mention jog pants. Although, previously, sports joggers were made in a baggy style with thicker material, nowadays, sports joggers are a lot thinner in design with a flat silhouette, while also providing you with enough flexibility to make workouts comfortable. Most of today's sports joggers are made keeping breathability, movement, and performance in mind.
Loungewear Joggers
Promising a more relaxed fit, lounge joggers are perfect for sitting back and watching Saturday's Premier League games without worry or discomfort. These pants are manufactured keeping comfort rather than performance in mind, making them the right choice for your stay-at-home evenings.
Everyday Joggers
Everyday joggers provide you a more versatile, smart-casual option in your wardrobe, whether you want to sit back at home, run errands around town, or even go to work on days when you don't have any meetings. These pants are comfortable while also emphasizing their formal traits. Of course, you can't use them as your sportswear, and they may seem a bit much for your lazy Sundays, but on a casual day with a light workload, everyday joggers are exactly what you'd need.
How Should Jog Pants Fit & Why Does it Matter?
You may have some idea, but if you don't, we're here to let you know: the fitting and style of your jog pants depend on the purpose you're wearing them for. The more tailored and fitting your jog pants, the more formal a look they provide. While the more thick and baggy they look, the more they become perfect for lounging or even sports purposes. But, not to confuse you further, let us share a few tips to fit your jog pants below.
The jogger pants you wear should taper cleanly at the bottom and have a tight fit around your ankle to make their unique style stand out. If they can't sit close to your ankle, they're too big and might even come off as sloppy. While this might be something you're comfortable with for lounging, it's not a look we'd recommend if you're heading out even for some random errands.


Another thing about jog pants is that they should end right above your shoes and below your ankles. A good pair of jog pants always leave some room for socks or skin to be visible.


The shape of your joggers should be tight enough without making you come off as too skinny. Furthermore, the jog pants you wear should be comfortable but flexible in movement. If you feel constricted while wearing them, you may as well wear leggings.
The reason why we focus so much on the fitting of your jog pants is to ensure your smart-casual look doesn't get compromised as you go for a comfortable bottom choice. Once you choose the right fit of joggers, there's an endless amount of outfit choices for you to pair your joggers with, from polo shirts to v-necks, to make your style get highlighted in the right ways, portraying your personality and casual look. 
Want to know more about men's smart-casual fashion? Visit FHS Official.