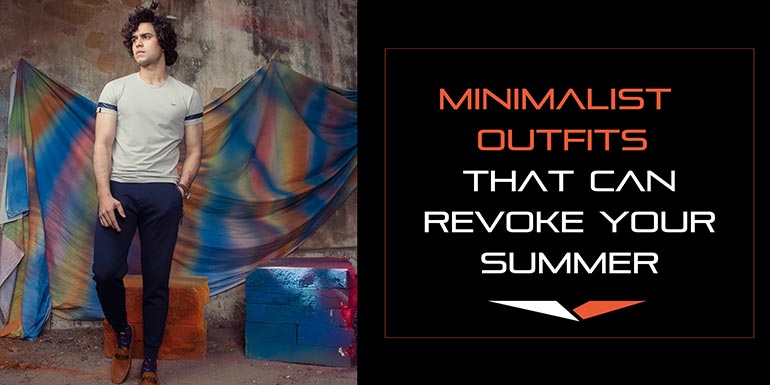 While the top fashion trends confirm the enduring appeal of minimalist style apparel, the minimalist aesthetic is much more than just a simple crisp white shirt and structured detailing. 
The elegant mindset of minimalism is linked to sustainable clothing brands, advertising mindful shopping, and the creation of a minimal closet. By creating a capsule wardrobe with just a couple of timeless, versatile pieces that co-evolve in harmony, you will discard the unneeded pieces of garments, and you can end the current trend of clothing that promotes quantity over quality. 
In this article, we have rounded up the best minimalist outfits that will take your summer fashion to the next level this season.
What Is Minimalist Fashion?
Minimalist fashion means having fewer outfits in your wardrobe that feel right and bring subtlety to your look. It is said to be a key that fits a sustainable and happier life. Minimalism is a term that explains a lifestyle where you can own and utilize things that cater to a purpose in your daily life. 
Minimalism is broadly elaborated on basic living, where you can only own things you truly admire and need to get through each day. 
So now what does it mean in fashion? 
Minimalist fashion fundamentally means only having clothes in your wardrobe that feel right for you and make you feel happy. A minimalist wardrobe is small compared to a normal wardrobe, as it contains what you actually need. It might sound scary, but trust us, it will make your day-to-day life easier. Why? Let us explain this through psychology. 
Our brains have been designed to focus on only a few things at one time. So the moment we're presented with too many choices, our minds become confused and overwhelmed with the idea of having to choose one thing from a wide range of options. 
For this reason, minimalism has become a very popular and well-liked trend that helps people specify their options and choose what they need without feeling too overwhelmed. This becomes even more important in fashion, or men's fashion for that matter. 
When you have a limited amount of outfit choices, you can easily choose what you want to wear on which day without much trouble. This doesn't mean having only 4-6 outfits in your wardrobe, it just means limiting the styles of outfits you have in terms of color and collection to make it easier for you to choose while also providing you with a specified style to carry around.
How To Build An Ultimate Minimalist Wardrobe
Keeping in mind the ever-evolving and expanding options of outfits, it is a bit difficult to be minimalist nowadays, especially if you're too conscious that others might think you are out-of-style. But remember, you do not have to wear fancy clothes with eccentric prints to look decent or to come off as "trendy".
Just for the record, having simple, decent outfits can shape your aesthetic into looking neat, subtle, and classy at the same time.
White Sneakers 

Going out for a run or a walk? These kicks can perfectly go with almost every outfit if you know how to style them. White sneakers can take your summer outfits to a whole new level of perfection, but taking care of these white shoes can be quite hectic, and you have to create a habit of cleaning them on a regular basis if you don't want the dust and the dirt to make them look dull and rugged because that will definitely ruin your style.

Button Down Shirt

They can be easily paired with jeans – giving you a casual yet decent look. However, you can also style them with chinos and wear them with a crew neck jumper or a suit.

Slim-fit Chinos

Dressing for summer is not always as easy as it seems. You can try slim-fit chinos that are perfect for summer as they are manufactured with breathable fabric. Chinos are the ideal bottoms for hot days. They are really comfortable and can be easily styled with any shirt. Add slim-fit chinos to your minimal collection, alongside a classic, timeless watch.

Polo Shirts and V-Necks

Polo shirts are a very versatile piece of clothing – which is quite popular among people of all ages. These shirts are a staple in the summer, their fabrics are designed with moisture-wicking properties to help you stay dry all day long, while the look they provide to any outfit you match them with becomes instantly enhanced to prepare you for the day.



Moccasins

Moccasins have been around for over centuries, but recently they are emerging as one of the hottest shoes. You can easily pair them up with summer outfits and walk in comfort all day long. They are a classic no matter which season you wear them in.
Colors You Can Style For Minimal Look
When we talk about minimalism in colors, we immediately think of specific colors, such as beige or white. These are the go-to colors for many people. It is only because these colors can easily match just about everything. Nevertheless, minimalism isn't just about the palettes of beige and white, specifically when it comes to style. It is not based on severe sets of rules an aspiring minimalist should follow to embrace the lifestyle. 
You can stick to pale hues such as buttery yellow and rusty oranges, as well as rich solid colors, for instance, ultra blue and burgundies; the best part about styling a minimal look is that you can take a step into the wonderful world of colors on your own terms.
The key to achieving the ultimate minimalist style is not by owning fewer pieces of clothing. The criteria must be the colors; you must pick outfits by having certain color palettes in mind so that all your clothes match with each other.
Summing Up!
Minimalism is the art behind creating a simple look. 
The modern age of minimal fashion style starts and ends with being versatile, making bold, neutrals, and pastel color palettes that can be worn on daily basis. Conclusively, by owning a minimalist wardrobe, you can synthesize your neutrals with other color schemes seamlessly. 
Not only will this allow you to create looks within a few minutes, but will also allow you to save tons of money by avoiding impulsive purchases.